How much time is it going to take to translate the text?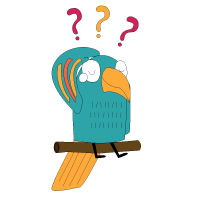 Naturally, it depends on the text's peculiarities, complexity and length. We believe that everybody agrees that no translator can provide a quality translation of 20-30 pages in one day. If the text is very long and the translation is urgent, we will allocate its parts to several translators specializing in the field, and the editor will make certain the text cohesion is maintained, which means that you will get your translation on time.
I would like my document urgently translated and its copy and the translator's signature verified by the notary-public. Can you provide such services?
Yes, we perform urgent translations, documents included. Send us a fax, or attach the scanned document to an-email message, so the translator can start working with your text right away. You can bring the original text to our office when it suits you best. Do not worry about standing in the queues to the notary-public's office. Our staff will take care of everything and all you will have to do is take the verified document and its translation.

Is there a minimal length of the texts to be translated?
We measure the text-length by characters; a sample page contains 1,600 characters. We do not apply any restrictions to the text length, you will be asked to pay for what you want to be translated. However, please note that certain standard documents (birth, marriage, death and other certificates are applied standardized prices.

We are planning to participate in an exhibition and we are going to need an interpreter.
Our interpreters will assist you in exhibitions, introductions, meetings and even when you're on travel. However, please note that you should apply for interpreting services at least a week before the event.

Does the text I want translated have to be printed out?
No, it does not. You may bring the handwritten text, but please make sure it is well-readable. We not only provide translation services but also text processing services.